HOW TO SPOT CREDIT REPAIR SCAMS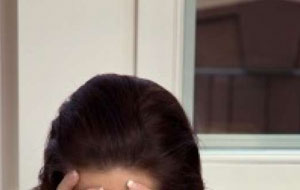 Trinity Credit Services is one of the few credit repair companies that operate legally under the guidelines of the FTC. As an educational tool, we have put together a list of common credit repair scam techniques in an effort to prevent consumers falling victim to credit repair scams.
Be very cautious of:
1. Companies that charge low monthly fees; Most of these companies will drag their feet to prolong the process in order to charge you more money in the long run, and probably not even produce many improvements.
2. Companies that do not inform you of your legal rights and what you can do on your own for free.
3. Companies that discourage customer contact with the credit bureaus.
4. Companies that guarantee removal of ALL negative items. No company can legally or ethically guarantee to remove all of your negative accounts, however they can offer a money back guarantee.
5. Companies that send you unsolicited emails, many of these come from fraudulent sources.
6. Companies that cannot or will not help your obtain your credit reports.
7. Companies that are not registered with the Secretary of State and bonded.
8. Companies that do not provide you with a general time frame for your case. Most cases can be completed in about 6 months.
9. Companies that urge you to create a new credit profile by applying for an EIN (Employer Identification Number). This is illegal.
10. Companies that advise you to lie on loan applications or suggest you establish a different identity. This is not only dishonest, it is illegal.
11. Companies that promise to pay your creditors from money you pay them that is placed in an escrow account. This proposition is merely a scam, and the debtor is the loser.
12. Companies that try to pressure you to join their program without providing you with a contract.
13. Companies that claim to repair your credit within a few days or a month. Your credit was not ruined overnight and it will not be fixed overnight!
14. Companies that have a 900 phone number should be avoided at all times. Any reputable company would have a toll-free number.
Use common sense! If it seems too good to be true, it probably is!
LOOKING TO BEGIN?
---
SPEAK WITH A CREDIT NAVIGATOR TODAY
Call now for free expert advice: 844-844-0701