SAVE YOUR CREDIT SCORE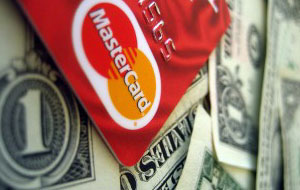 In an economy that is struggling to come out of a multi-year recession, a bad credit score could prevent you from being able to buy a new home, get a job, or re-finance your current property. As with most things, starting early with credit repair is the best approach.
A proactive credit strategy is the best way to ensure that your finances stay in good shape. If your credit score has declined, you may be able to turn it around with these five easy strategies.
Monitor your credit score
Your credit report is one of the most important factors lenders consider before offering a buyer a mortgage or car loan, and a mistake can mean the difference between a yes and a no. A credit monitoring service will keep tabs on your report, and notify you of any changes. The faster you identify a mistake on your credit report, the more quickly it can be resolved. Monitoring your credit score is also a great way to prevent fraudulent use of your personal information.
Avoid late payments
There is some debate as to how much the issue of late payments on credit cards impacts your score, but it's never beneficial. Some companies report a late payment to the credit agencies within just a few days, while others may wait up to 30 days. There's no real way of knowing whether or not your creditor will report late payments, so it's best to just make sure they're paid on time. Automatic payments from a bank or credit card can make paying bills easier, and help ensure that all payments are clear before your due date.
Don't open too many accounts
When you're shopping, it can be tempting to sign up for a store credit card to save money on your purchases. In the long run, though, paying with cash is the real way to be frugal. Retail credit cards often carry high interest rates, which are a waste of money. A large number of inquiries on your credit report can also alarm lenders, making them more reluctant to extend credit.
If possible, pay off debt
Your debt-to-credit ratio, or how much you owe compared to how much you make, can also impact your creditworthiness. It may make sense to use some of your savings to pay down debt, especially for higher interest rate credit cards and loans. myFICO suggests developing a sensible payment plan to reduce debt. If you need help, a financial advisor can help you develop a plan that fits within your budget.
If you get behind, turn it around ASAP
Sometimes financial emergencies happen. If you are injured, have to miss work, or need to repair your car, missing a credit card payment may be unavoidable. Getting behind doesn't have to mean that your credit score is destroyed. Credit issues become less important over time, so you won't have to worry about them sticking around for life. Most issues stay on your credit report for 7 years, but a credit counseling service may be able to help you turn your score around more quickly.
Good credit is an important part of your overall financial well-being, and staying on top of any potential concerns is the only way to make sure that your credit report is clear. If your credit history has serious issues, it may be necessary to bring in a credit repair expert to improve your score.
LOOKING TO BEGIN?
---
SPEAK WITH A CREDIT NAVIGATOR TODAY
Call now for free expert advice: 844-844-0701