Trinity Credit Services is the #1 Credit Repair Company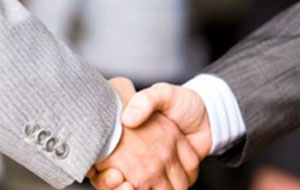 Trinity Credit Services is the #1 credit restoration company in the U.S. for a reason. We have successfully helped more than 20,000 people successfully restore their credit legally under the guidelines of the FTC. Our work is guaranteed and permanent.
Our customers choose Trinity Credit Services for:
Custom-tailored credit repair service - Every person is different and so is your credit report.
Highest success rate in the industry - An average of 85% of the negative items are removed from the credit.
Guaranteed permanent results - Once a negative item is removed, it is removed permanently!
No monthly fees - You will see results sooner because we have no reason to prolong the process.
Access to your account 24/7 - Our exclusive online update system will automatically notify you of any changes made to your credit file.
DO YOU NEED TO HIRE A CREDIT REPAIR COMPANY?
Everyone has a different credit situation, so the answer to that question really depends on your credit scores, when you need credit and what your goals are.
There is a common misconception that all credit repair companies are an illegal scam. This is simply not true! We offer legitimate services to ordinary people that require assistance in dealing with the inaccuracies on their credit report.
Hiring a credit repair company is much like:
* Taking your car in for an oil change
* Hiring a lawn care service
* Hiring household help
Everyone has their own reasons for doing this. Some people may take their car to a mechanic for an oil change because they simply do not know how to perform an oil change, they don't have the time or equipment to do it themselves or they simply prefer to leave their valuable car in the hands of a professional. However, there are some people that would have absolutely no problem changing the oil in their car.
Even if someone hires a credit repair company to work on their reports, a client still has to be responsible during the process. It is very important for the client to make a conscious effort to avoid adding new negative items to their reports.
Especially in these economic times, more patience is needed when repairing your credit. There are usually some setbacks to the process when a new late payment is added to the credit reports, but this can be overcome by using responsibility and patience.
There are many self help resources available online for those who wish to repair their own credit. Most of the available resources are fairly complete and can aid greatly in the process, however the specific laws regarding credit repair and the laws that the credit bureaus must follow are often difficult to comprehend, which is why most people tend to leave this to professionals.
OUR PROVEN RESULTS
Trinity Credit Services has successfully helped more than 20,000 people just like you improve their credit score. On average, we are able to permanently remove 85% of negative items from your credit report. Most customers see an increase of 60-160 points in their credit score. (Your results may vary).
If you have any questions about credit repair or you're ready to begin the process, call us today at 844-844-0701 for your FREE Credit Report Evaluation!
LOOKING TO BEGIN?
---
SPEAK WITH A CREDIT NAVIGATOR TODAY
Call now for free expert advice: 844-844-0701