IS HAVING NO CREDIT WORSE THAN BAD CREDIT?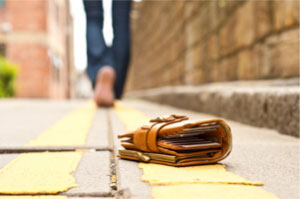 Having credit is an important part of being financially successful. In order to rent an apartment, buy a car, and even get a job, your credit score should be in good shape. For young people or those that pay for everything in cash, it can be difficult to get credit in an emergency.
Many people seem to believe that having no credit history is the same as having a payment history that shows late payments and unpaid debts. It's true that not having a credit history can impact your ability to find a credit card or a place to live, but you're in much better shape than a person with poor credit.
If you don't have a long history of paying your debts, you may have to work harder to prove your ability to pay. For example, an apartment complex may require that you have a longer job history or bigger bank balance than a person with established credit. You may also have to pay a much higher deposit.
Your ability to get a credit card or approved loan may also be affected. There are a number of credit cards available for young adults, but they may come with steep interest rates. Prepaid and secured credit cards are also an option, but they require up-front payment, and many don't report to credit unions.
It's important to do your research and not just spring for the first credit card company or auto lender that approves your application. Having access to a full market of lending options can be tempting, but you should only take out loans that you can afford. Your first foray into the credit world should build toward a solid financial future.
Avoiding taking out loans or credit cards altogether, though, will likely you from buying a home when you're ready. Mortgage lenders almost never extend offers to potential buyers with inadequate credit history. Responsible use of credit cards and low-interest loans is the best way to prepare your credit report for buying a home.
Bad credit can be repaired, but keeping your report in good shape is better financially, and much easier in the long run. Even if you're starting from scratch, you still have access to some options, but you'll have to do your research and choose wisely.
If you are overwhelmed by all the options to build your credit, a credit counselor can help you start off on the right food. Trinity Credit Services offers credit education and counseling services to people with any credit score good, bad, or none at all.
LOOKING TO BEGIN?
---
SPEAK WITH A CREDIT NAVIGATOR TODAY
Call now for free expert advice: 844-844-0701