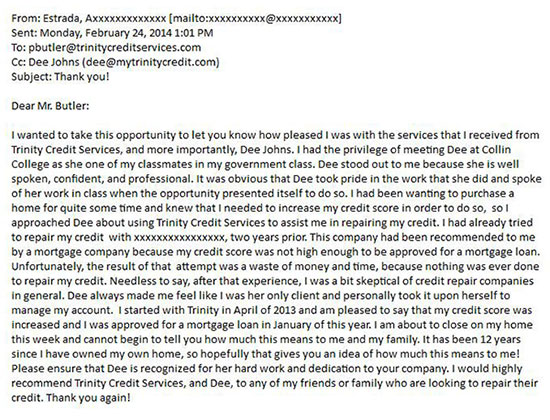 A. Estrada Plano, TX
I had been wanting to purchase a home for quite some time and knew that I needed to increase my credit score in order to do so, so I approached Dee about using Trinity Credit Services to assist me in repairing my credit.
C. Simmons in Anapolis, MD
Thank you so much for allowing me to get a copy of the full final review. I really appreciate you, Vickie Hatfield, and the team at Trinity Credit help & support during this process.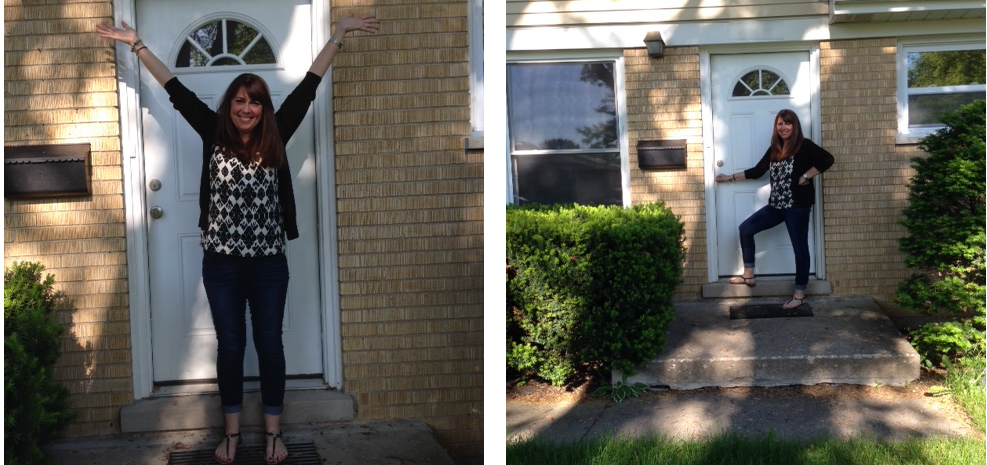 Cindy in Arlington Heights, IL
Trinity Credit Services has changed my life for the better. Five years ago I went through a nasty divorce which left me with credit scores barely at 500. I was desperate and embarrassed.